Our Expertise and Technology
Quantum Analysis is a small company with a highly interacting team. We are enthusiastic, exploring light with all its dualistic aspects (photons and waves), its versatility for demanding analytical challenges. What makes QA unique is our deep, multi-disciplinary expertise and devotion towards biophotonics. We have passionately built up our in-house knowledge and technology by continuously investing in R&D – over decades. And we will never stop. Supported by strong and close R&D collaborations with scientific and innovative partners, this is a unique treasure. And our highest value, fundamental for designing, freely forming and manufacturing compact, efficient analytical instrumentation – in a holistic approach, no compromise!
Our strongest fields of in-house expertise include (with examples):
Biophotonic Instrumentation: flow cytometry, analytical fluorescence microscopy
Cytometry Applications: cell biology, biotechnology, IVD
Biology: cell biology, biochemical and molecular biology labeling
Light for Analysis and Optics: power LED and solid state lasers, photomultipliers and semiconductor photodetectors, spectral fluorescence analysis, single photon fluorescence lifetime analysis, high quantum-yield photodetection optics
Microfluidics: FCM Flow Cells, microfluidics microscopic slides, precise nanoliter fluidics control
Electronics/Circuit and Board Design: analog and digital signal processing design, (down to sub-ns time range), FPGA, microcontroller based instrument control, circuit and PCB board layout design
Software Development: user interface design, embedded instrument control and data analysis software using advanced object oriented programming techniques,  microcontroller firmware, 21CFR11 compliant software
Mechanical Design/3D CAD: finemechanical and optomechanical components and modules, CNC milling and 3D printing for prototyping
Manufacturing and Quality Control: flexible series production, deep supply knowledge
Quality Management: covering all company processes including product design and manufacturing according to ISO and cGMP, CE, RoHS and many more standards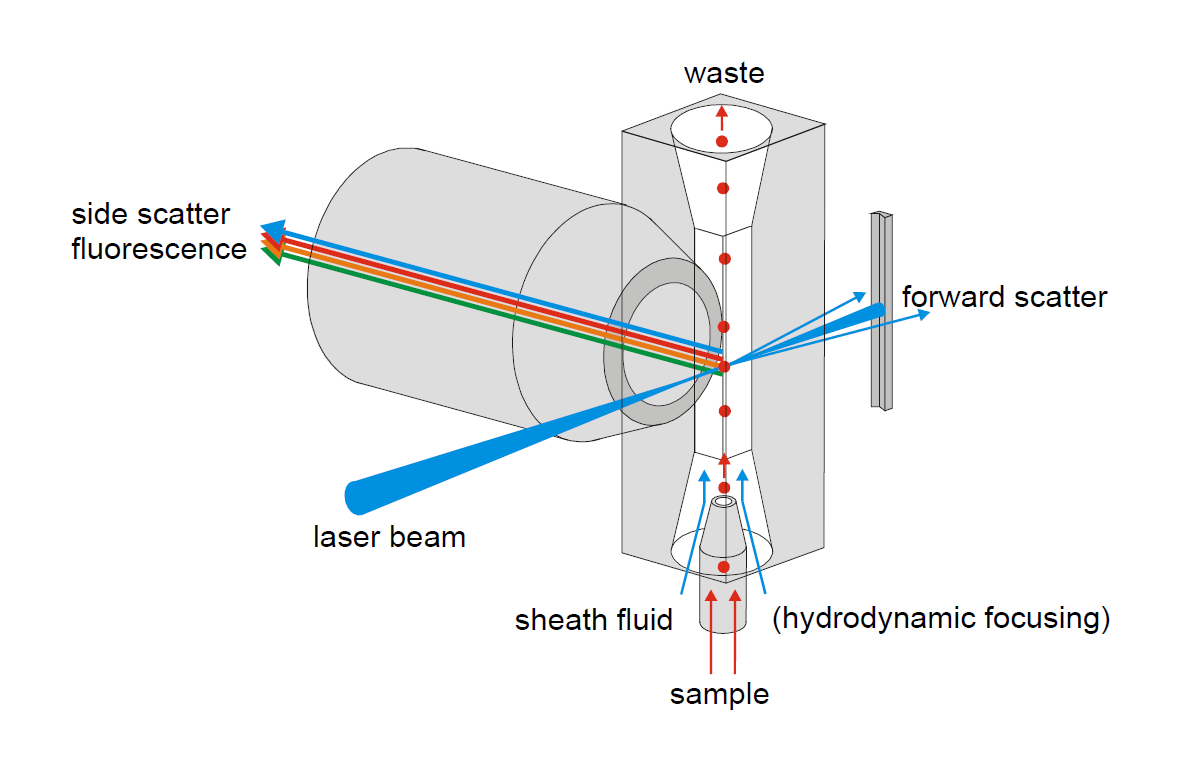 Basic flow cytometric optical setup (single laser), scheme: Cells or other microscopic particles passing a laser beam in a hydrodynamically focused, narrow stream of sample suspension, one-by-one.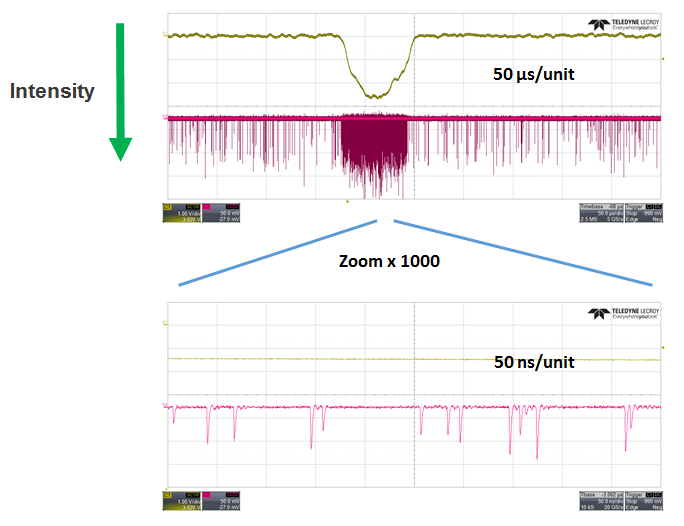 Single photon analysis for highest sensitivity and single particle luminescence lifetime analysis.

Biophotonic Instrumentation: Flow Cytometry (FCM) and Microscopy Analyzers.

Microfluidic Microscopic Slide with hydrodynamic sample flow focusing: dynamic cell and microparticle imaging analysis.

QA Compact Laser Modules: efficient and various wavelengths.

QA Digital Signal Processing: based on ultra-fast, programmable FPGA electronics circuits, designed and developed by QA in-house.

QA Micro26: modular, miniaturized and flexible optical "building block" system. 26 mm block size. Compact FCM (flow cytometric) Analyzer Module with 2 light source (laser + LED), 3 spectral photodetection channels + camera for dedicated OEM applications.

Fast signal processing electronics circuit, board and firmware design: core in-house competence at QA. Since more than 20 years.
QA Flow Cell at work. Laser optics and microfluidics arrangements: core design competence at QA.
We are a multidisciplinary scientists, engineers and business team with passion. Small, highly motivated and very flexible, thinking advance with our customers and making visions becoming reality. Our customers value our supportive attitude.
We cooperate closely with universities, scientific institutions and technical high schools for R&D and innovations. QA is always open and supportive to experienced and young talents to join the team.
Quantum Analysis was founded in 2000 by sister and brother Susanne and Wolfgang Göhde with the mission to enforce new ideas within the field of biological-medical analysis techniques.
This was inspired by strong involvement in the development of the family business within Partec, a well-known pioneer and brand in flow cytometry, founded by their parents in 1967.
Briefly before QA was born, science had succeeded in direct observation of single biochemical molecules by fluorescence under normal conditions. Analysis of a single molecule is the ultimate ideal of (bio-) analytical detectability. Being involved upfront in this science gave a significant momentum for the founders to start QA.
Designing and investigating innovative analysis methods by which, through precision and perfection, highest possible sensitivity can be reached – also in routine – is central spirit of QA. This spirit shall always be related to the aim to contribute to a better quality of life – for the benefit of human.
Manufacturing and Quality
For our global customers and ourselves, quality, durability and reliability of our products is of key importance. Stringent, well documented quality control is integral part of all our manufacturing steps. The outstanding reliability of our products, well honored by our customers, justifies high efforts we continuously invest in product quality and quality control.
But quality at QA is much more and covers how we work and cooperate reliably with our customers and suppliers and the society in a well structured, documented and standardized, but always open-minded way, thereby exceeding our customers' current and future expectations and requirements.
Our quality is stringently controlled by Quantum Analysis' TÜV certified internationally standardized ISO 9001:2015 Quality Management System. This covers all company processes, including development and production, according to ISO and cGMP and CE standards.
Photosensor module series manufacturing.
Quantum P flow cytometer series manufacturing.