Applications and Solutions
Quantum Analysis' Flow Cytometry (FCM) and Microscopy Analyzer Systems are versatile and flexible tools, used for many various cell and particle analysis applications, all over the world. QA provides application specific solutions combined with deep technical application know-how and support. And – for new applications – at QA we enjoy finding best solutions together with our customers and partners.
Our application lab is always open for innovations.
Don't hesitate and contact us with your specific analysis problem!
Routine food product quality screening.**
Biological and Medical Cell Analysis
Point-of-Care Applications (HIV/CD4 Diagnostics)*
Rare Cell and Ultra Low Concentration Particle Analysis
Biochemistry and Molecular Biology: Lab-on-Bead™
DNA Content Cell Analysis
Plant and Animal Ploidy Analysis*
Pollen Viability Analysis*
Cell Cycle and Physiological Cell Parameter Analysis
Rapid Bacteria and Mould Detection with Life/Dead Viability Analysis**
Pharmaceutical Product Microbial Quality Control**
Food and Beverage Microbial Quality Control**
Raw Milk Quality Analysis (Somatic Cell Count)**
Yeast Cell Vitality Analysis
Brettanomyces Quantification/Winery Quality Control
Bioreactor and Fermenter Control
Single Particle Fluorescence and Phosphorescence Analysis
Nano- and Microparticle Analysis
Environmental and Aquatic Particle and Algae Analysis
*performed in collaboration with application partners
**performed in collaboration with OEM partners

Modern and rapid crop plant breeding and seed purity and quality control.*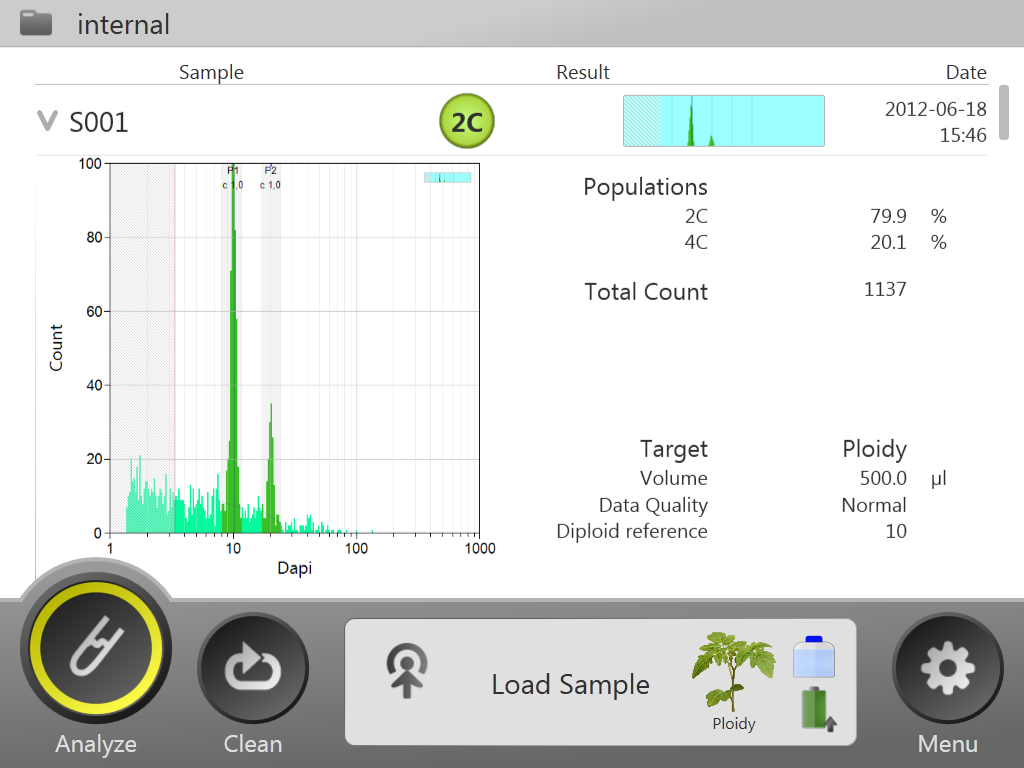 Efficient plant ploidy level detemination.*
Apoptosis: Analyzing cells with multicolor fluorescent labelling.

Biochemical Lab-on-Bead™ Analysis with functionalized beads with optical coding (schematic).

Bead-based Multiplex Analysis with Quantum P. Sample: 25-plex (PolyAn, Berlin).

Sensitive Nanoparticle Analysis.
Vegetable variety thanks to modern accelerated plant breeding: QA Analyzers for efficient ploidy analysis.